My Cottage Holiday Independent Holiday Reviews

https://www.mycottageholiday.co.uk/
My Cottage Holiday www.mycottageholiday.co.uk
is a Devon based unique company that provides listings on its web sites free of charge for holiday reviews. The number of holidays taken in cottages in the UK has exploded in the last ten years in the advent of internet bookings and the holiday cottage industry in the UK and Ireland is now huge. There are tens of thousands of cottages to choose from in all shapes and sizes, from tiny fishermens cottages in remote coves, to huge stately mansions in the finest locations. You can see self catering properties in inner cities such as London,
coastal holiday homes in locations such as Hornsea
or new and holiday property complexes such as the exclusive holiday home that are designed to push the boundaries of the traditional holiday.
With the explosion of holiday homes comes the complexity of choice and this is where My Cottage Holiday fits in. You can leave or read reviews for over 15 000 self catering holiday holiday homes in England, Wales, Scotland, Northern Ireland and the Republic of Ireland at My Cottage Holiday and it doesn't cost you a thing. There is no catch and if you leave a review, you can do so completely anonymously, you don't even have to leave your details and they certainly wont be used again. The idea of the site is to support the industry without trying to fleece either owners or bookers, read and leave reviews free of charge.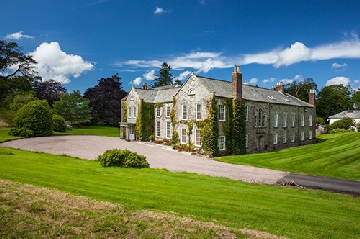 With the advent of technologies comes the need for improving search and design. My Cottage Holiday is undergoing a transformation to allow improved navigation and search to make it easier for you to find your preferred holiday home. There is now a whole section for
late availability holiday homes in with availability in the next 14 days
. This is then drilled down into country including
England late availability cottages
, Wales, Ireland and Scotland so the you can navigate to your chosen county. The data here is updated every 24 hours so you only view properties that actually are available to book so it saves you time in searching. By categorising through county, you can also see holiday homes in neighbouring counties as well to compare reviews and prices.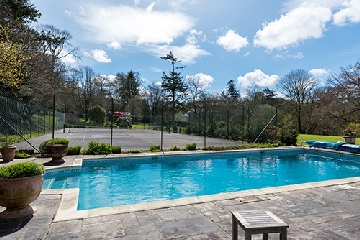 One of the fastest niche ares in the industry now is for large and luxury properties. Everyone wants to get the most for their money and for some, getting a great holiday home with all of the added extras is a must. Some properties now have extensive facilities. There are
large and luxury cottages in England
with their own indoor and outdoor pools set in the most superb locations within easy reach of a range of beaches, especially in the south west counties such as our
large cottages in Devon
and
large cottages in Cumbria
. In Scotland, the
large and luxury Scottish Cottages
in My Cottage Holiday is extensive with a large number of independently owned and agency managed cottages. These include some of the most fantastic castles across the whole of Scotland where you can be lord of all that you can see, if only for your holiday duration. Whatever the type of property that you require, it will be listed. What My Cottage Holiday wants more than anything though is for you to leave a review, everyone loves reading a review so if you have been to a large cottage anywhere in the UK or Ireland, why not review it at My Cottage Holiday.